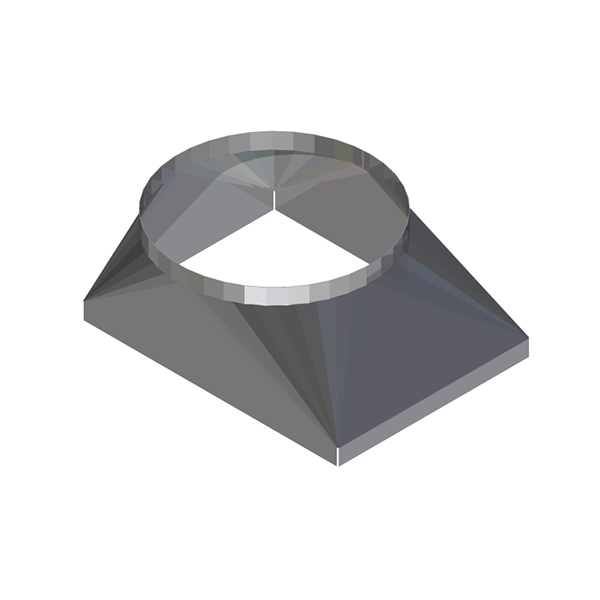 PanelDuct® Round Boot
These boot pieces are required when branching off a main run into spiral ducting. They will be delivered to site pre-assembled, fully integrated with all flanges and fixing frames. They can also be ordered pre-installed into a PanelDuct® rectangular panel. These components do not require insulation as they are connected directly to spiral duct, which is not usually insulated. If required, external insulation can be applied in the normal way.
All round boot pieces are 150mm in depth and taper at an angle of 45°.
Supplied uninsulated, pre-assembled.
X1 = D + 100mm
Y1 = D
Depth = 150
Angle = 45°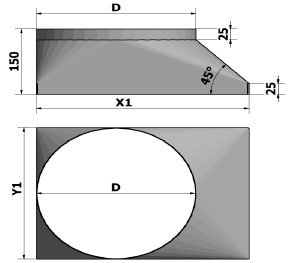 Available in the following sizes: