A Ground Breaking Evolution in Ducting
Installation is Quick and Easy.
PanelDuct® is installed in a single fix with a self-aligning assembly that requires no hardware or tape.
PanelDuct®  is delivered to site in flatpack form, requiring only 20% of the usual storage space.
PanelDuct® can be ordered in plastic coated, RAL colour options or self-galvanised finish.
All panels feature integral compression seals, providing an airtight system.
PanelDuct® Benefits



Highest Energy Efficiency

PanelDuct®'s unbeatable air tightness can enable savings of 10% over traditional running costs.




Most Compact

PanelDuct® is delivered to site in flatpack form, requiring just 20% of the storage space.




Quietest Operation

PanelDuct®'s composite panel materials offer the best noise suppression on the market.




Most Durable

PanelDuct®'s outer metal skin is more than twice the thickness of the nearest competitor.




Low Cost Delivery

PanelDuct®'s compact delivery volume requires only one fifth of the hauliers' involvement.




Lowest Leakage

PanelDuct®'s airflow leakage is significantly less than that of the market leading competitor.




Best Insulation

PanelDuct®'s unique interlocking design gives a market leading U-value of 0.62W/(m2·K).

Quickest Delivery

PanelDuct® is pre-manufactured in a wide variety of sizes and is available off the shelf.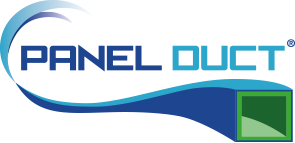 PanelDuct® can be ordered complete with an internal anti-microbial lining, as is suitable for clean room environments.
Download the PanelDuct® brochure.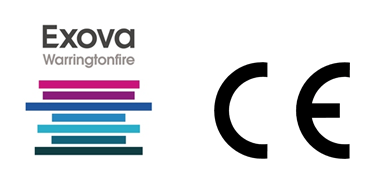 All PanelDuct® products are fire rated to Euroclass Bs3d0 as per ISO EN 13501-1,
EN 13823 & EN 11925-2.
PanelDuct® complies with the requirements for CE marking in accordance with Construction Products Regulations (CPR).
Ductwork fabricated from PanelDuct® exceeds the insulation thickness requirements of ISO EN 12241.
Research & Development Initiatives in this company are co-funded by the European Regional Development Fund and Enterprise Ireland under the Border, Midland and Western Regional Operational Programme 2014-2020.
Aim: To develop an airtight compression seal system and a panel assembly process that guarantees water and air tightness for all PanelDuct sections.
Result: The PanelDuct product was successfully launched into new export markets.